Clan Name:
Chinoike
Clan Symbol: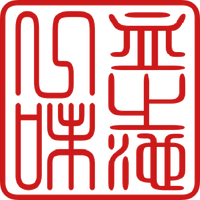 Clan History:
Shortly after the start of the formation of the hidden villages, the Chinoike clan was recognised by their eyes that were red as blood which were rumoured to be impossible to look away from after looking into them. At that time, the clan had been arranged for a Chinoike woman to marry the daimyō of the Land of Lightning, becoming his concubine, causing the daimyō's wife to be jealous.
Shortly after the girl become his concubine, the daimyō fell ill and died. The wife lied and blamed the concubine, claiming her clan deceived the daimyō and killed him. Their inner circle knew this to be a lie, but also knew of the Chinoike clan's kekkei genkai, and stood by the wife's words.
The wife hired the Uchiha Clan to drive the Chinoike away, leading to their isolation in the Valley of Hell in the Land of Hot Water. During their exile, the clan's presence was erased from the shinobi world, and the clan was believed to have perished. In reality, the clan survived for many years in precarious conditions.
Clan Size:
Small (5 PC's, Max/Around 20 members IC)
Clan Appearance:
Other than when their distinctive Kekkei Genkai is active, there isn't really any remarkable clan features.
Clan Location:
Scattered; Most tend to avoid Chowagakure due to the presence of the Uchiha Clan.
Clan's Reputation:
This clan used to be influential, but has since fallen from grace and was stricken from history as anything other than extinct.
Clan Ability/KKg Description
: Kerryugan - The Kerryūgan is a dōjutsu kekkei genkai, which appears in certain individuals of the Chinoike Clan. The Kerryūgan is recognised by its reddish colour, giving a special appearance for the users of this dōjutsu, characterised as holders of "eyes as red as blood". The Kerryūgan confers genjutsu casting abilities. Its power earned it comparison to the Three Great Dōjutsu.
The Kerryūgan also gave the users the ability to manipulate the user's blood, or more accurately the iron in the blood, allowing the user to not only manipulate their blood, but any liquid with high iron concentration.
When active, the Kerryugan grants +20 to Speed Tracking and Perception, and allows for unique jutsu to be used that are capable of manipulating blood. This costs A-Rank chakra to activate, then half A-Rank for upkeep. To unlock the use of this Kekkei Genkai, you must have 1,000 words of training, which must include seeing your own blood spill.
Kerryugan Appearance:
Clan bonuses:
Members of the Chinoike Clan are well-known for their prowess in Genjutsu, and have +1 rank in one Genjutsu-related skill of their choice.
Clan jutsus
: Coming Soon!