Clan Name:
Akashiya Clan
Clan Symbol: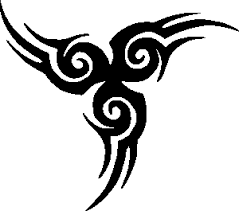 Clan History:
The Akashiya Clan is an ancient order of vampires. They began in the years even before the Sage of six paths as of the leading orders of monsters in the world. Though eventually, like the witches, they were hunted to near extinction. Though, with the unlocking of chakra in humans by the sage of six paths, they were able to return, though some of them use a special seal to hide their true power. After they were able to start spreading their family out farther and gain true political power, they set up in a minor village. Steadily growing in power, some of the world saw them as a threat as they sustained themselves on the blood of humans. Even against this threat, the Akashiya clan continued to prosper until they were directly threatened by a group of ninjas. Once this threat was out down, they started to grow reclusive and much more introversive, relying less and less on any funds or payment from the village. Now, nearly one hundred years later, the clan has started a resurgence and have resurfaced in many different villages. With their power mostly unknown, it is easier for them to blend in to the shinobi populace.
Clan Size:
0/10
Clan Appearance:
In their Vampire form, they have light silver hair and ruby red eyes with a slit pupil along with pale skin. Though, some of them choose to seal their power and vampiric appearances with a Rosario seal.
Clan Location:
Scattered
Clan's Reputation:
Not well known, though some who have done extensive history studies may know legends and myths of them.
Clan Ability/KKg Description
:
Semi-passive healing
: when damage is done, they will passively draw on their chakra reserves to heal damage done. The amount of chakra needed is dependant on the amount of damage that is being healed with more damage or more severe damage taking more chakra to heal. If one does not have the chakra required to heal damage, then this ability fails. One is not able to control this ability, meaning you cannot force it to heal you or hold it back from healing you and drawing on your reserves.
Slight scratches and cuts ,light burns -30 chakra
Broken bones, lacerations, gashes heavy burns -50 chakra
Damaged organs, severed limbs, incinerated tissue -100 chakra
Destroyed organs, missing body parts/tissue -150 chakra
Clan bonuses:
+30 Strength and speed (trained for 1k), and a powerful healing factor, though they must drink blood once a month.
Clan jutsus
: (To be added later)